Collaborative Practice For A Divorce Attorney In Reno
Why Do Divorce Litigation Lawyers Want to Enter Collaborative Practice?
I have watched my clients struggle with the traditional litigation model that we have in place for divorce in Nevada.  It is a flawed system – but it is what we have.  Certainly, litigation has its place.  That said, it makes sense to me that people working in the Reno divorce arena have inquired about other options.
Working toward a trial is difficult.  Seeing failed divorce mediation and failed settlement discussions, and to be left with nothing but Reno family court as the only option to reach a resolution is hard.  We can do divorce in a way that builds you up as a person, instead of tearing you apart. Enter – collaborative divorce.
We can separate your finances without depleting them.  When people have nothing left emotionally and are financially depleted, it begs the question: is there a better way?
Yes, there is!
I have walked with my clients down the divorce litigation path.  To say this is a struggle is an understatement. Divorce without court and working together to meet both parties' needs means there is more of the pie left to split at the end of the day.
Couples do not have to bring each other down. You can be at your adult child's graduation, wedding, etc. and stand there together with respect.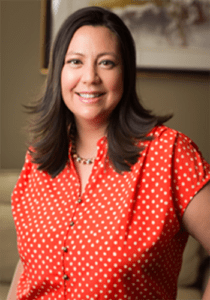 About The Author
Melissa L. Exline, Esq.
Working with families to bring some peace to the chaos that can dominate during the divorce process demands a special, people-centered approach. Melissa does not have cases, she deals with people — people that matter deeply. Her practice focuses on divorce and custody cases, and she prefers to work with clients to reach an amicable resolution. Melissa prides herself on an honest, straight-forward approach to family law, truly becoming a team with her clients, and always putting the children first when custody is a dominating element.
Melissa is Vice President of NCDP (2016) and on its board of directors. In addition, she is a member of the Nevada Justice Association and works to lobby in the area of family law.
Get in touch with this divorce lawyer in Reno here.