Divorce can be a stressful and nerve-racking process, especially if the couple cannot agree on important issues. Fortunately, there is a better way to navigate divorce without going through a lengthy and contentious court battle: collaborative divorce. Collaborative divorce is a form of dispute resolution that emphasizes cooperation, communication, and negotiation between the parties involved. After the parties have opted to proceed with a collaborative divorce, here are the steps:
Step 1: Initial Team Meeting
The first step in the collaborative divorce process is the initial meeting where everyone confirms their desires and plans. During this meeting, the parties involved meet with a team of professionals to discuss their goals, concerns, and expectations. The divorce attorneys explain the collaborative divorce process, and the parties sign an agreement to participate in the process in good faith. There is usually a plan formed on how to pay for each party's attorney, coach and other experts that help them along the way.
Step 2: Exchange Information
In the next stage, both parties agree to disclose all relevant information about their assets, liabilities, and income. This step is critical to ensure that both parties have a full understanding of the financial situation and can make informed decisions about the division of property and other financial matters.
Step 3: Negotiation
Once the parties have exchanged information, they begin the negotiation process. In a collaborative divorce, the parties work together to identify their needs and interests and negotiate a settlement that meets those needs. The parties may work with a neutral financial advisor, mental health coach, or other experts to help them through the divorce process.
Step 4: Settlement Agreement
When the parties reach an agreement, they draft a settlement agreement that outlines the terms of the divorce. The settlement agreement covers issues such as property division, child custody and support, and spousal support. The divorce attorneys review the agreement to ensure that it is legally binding and enforceable.
Step 5: Finalizing the Divorce
After the settlement agreement is signed, the divorce attorneys file the necessary paperwork with the court to finalize the divorce. Since the parties have already negotiated the terms of the settlement agreement, there is no need for a trial or court appearance. The divorce is usually finalized within a few weeks or months, depending on the jurisdiction.
Collaborative divorce is designed to be a less contentious and more cooperative process than traditional litigation. During the process, both parties commit to working together in good faith to reach a mutually acceptable settlement. This means that there is an emphasis on communication, negotiation, and problem-solving rather than conflict and litigation - the process is usually less expensive too! By working together to identify their needs and negotiate a settlement that meets those needs, the parties can minimize the negative impact of divorce in Nevada and move forward with their lives.
Child Support Nevada – More Than Just Financial
Children of divorced parents undeniably fare best when parents can communicate well and collaborate. To facilitate this, divorced or separated parents need to create a parenting plan. 
Most people understand that such a plan defines how the parents will share physical child custody, also known as a custody schedule. This includes the day-to-day schedule during the school year and the schedule during the summer break and holiday periods. 
Staying Out Of Reno Family Court With The Parenting Plan
A comprehensive parenting plan includes many other important items: for instance, the parenting plan should identify when and how parents will communicate, when and how a parent and child will communicate during non-custodial periods, and how parents will handle transitions between households. The plan will also include day-to-day decisions such as who makes and attends doctor and dental appointments, who will correspond with teachers and attend parent-teacher meetings, what extracurricular and summer activities the child will participate in, transitioning of items between households, and payment and reimbursement of supplies, clothing and equipment. 
Furthermore, the plan should define when input should be solicited from the other parent, what information must be shared between the parents, how to correspond with teachers, coaches, and healthcare professionals, and guidelines regarding travel.
It is also advised that parents inform the other parent about the routines, rules and expectations in their home, with the goal, if possible, of having some continuity between homes.  
Divorce And Children: Enlisting The Help Of Collaborative Law
Lastly, a parenting plan is meant to evolve as a child matures.  Accordingly, timelines should be identified when the parents will reexamine, and possibly modify, the parenting plan.  
Given the multifaceted nature and complexity of a parenting plan, it is advisable that parents confer with a mental health or family law professional who is well-versed in this arena.  
About the Author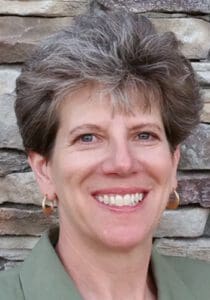 Dr. Deborah Ribnick is a licensed psychologist who has had a clinical and forensic practice since 1996. She currently provides psychotherapy services to adolescents, adults, couples and families. She also provides collaborative divorce and divorce mediation services, child custody consultation and parent coordination services following separation or divorce in Nevada. 
If you have questions about how to file for divorce in Nevada, divorce cost or need to find a divorce attorney in Reno, Nevada Collaborative Divorce Professionals can help make the process easier. To connect with Dr. Ribnick, visit her profile here. 
What Do I Do If My Teenager Refuses To Go To The Other Parent's Home As Required By A Divorce Decree?
Many parents face issues with their children voicing that they do not want to go to the other parent's home when the parties have divorced and agreed to a custody schedule.  There is really no defined age at which a child can determine their own schedule.  
If the custody schedule determines that the child is to go to the other parent's home on a certain day and the child states he or she does not want to go, what are the options for the parent who does not want to be found to be in contempt of court for failure to require the child to go to the other parent's home?
There are instances where a child simply states they do not want to go to the other parent's home.  The custodial parent should calmly ask if there's any reason why, which could be legitimate such as feeling sick and afraid they will throw up, etc.  The custodial parent should ask the child about their symptoms, take their temperature and assess the situation.  
If there does not appear to be a valid sickness, the custodial parent should tell the child that the other parent will be advised of the symptoms, but the child still must go to the other parent's home, as that parent loves the child and is looking forward to time with them.  The custodial parent should first of all communicate with the other parent what is going on with the child on the custodian exchange date.
If the child continues to refuse to go, then this refusal should be communicated to the other parent.  This communication should be about the child's refusal, without any name calling or blaming the other parent.  Approach the issue as if it is a joint issue that both parents need to help solve.  It is both parent's responsibility to adhere to the custody decree. 
If the child continues to refuse to go, the custodial parent must advise the child that the custodial exchanges are every bit as important and a necessity as going to school.  If your child does not want to go to school, a parent would only allow the child to stay home if he was demonstrably ill, and that they are required to stay in their room, in their bed and to rest, and that his or her phone and computer are not to be turned on until the end of the school day, dinner time etc.  
If the child continues to refuse to go to the custodial parent's home and he is not sick the custodial parent should advise the other parent of this behavior and that the child's privileges will be taken away from them for this disobedient behavior.  That could include loss of cell phone, loss of gaming privileges, grounding etc.  
The primary requirement is to communicate with the other custodial parent without blaming them and to advise them what disciplinary action you intend to take. 
If the disciplinary action does not work, therapy for the child and the parent the child does not want to see should be initiated.  The child therapist will hold the child's confidences, unless the therapist is required to call Child Protective Services to report child abuse.  The therapist will likely meet with the child several times prior to asking the parent to attend that the child does not wish to visit.  The purpose of the therapy is to help communication between parent and child so that the relationship may be get better or heal and to help the child and parent with tools so each can communicate better with the other.
If a parent neither communicates with the other parent, or supports the child's wishes instead of the custody order and takes no disciplinary action towards the child, a court is likely to find the parent in contempt of court if the parent who is being denied visitation seeks relief through the court system.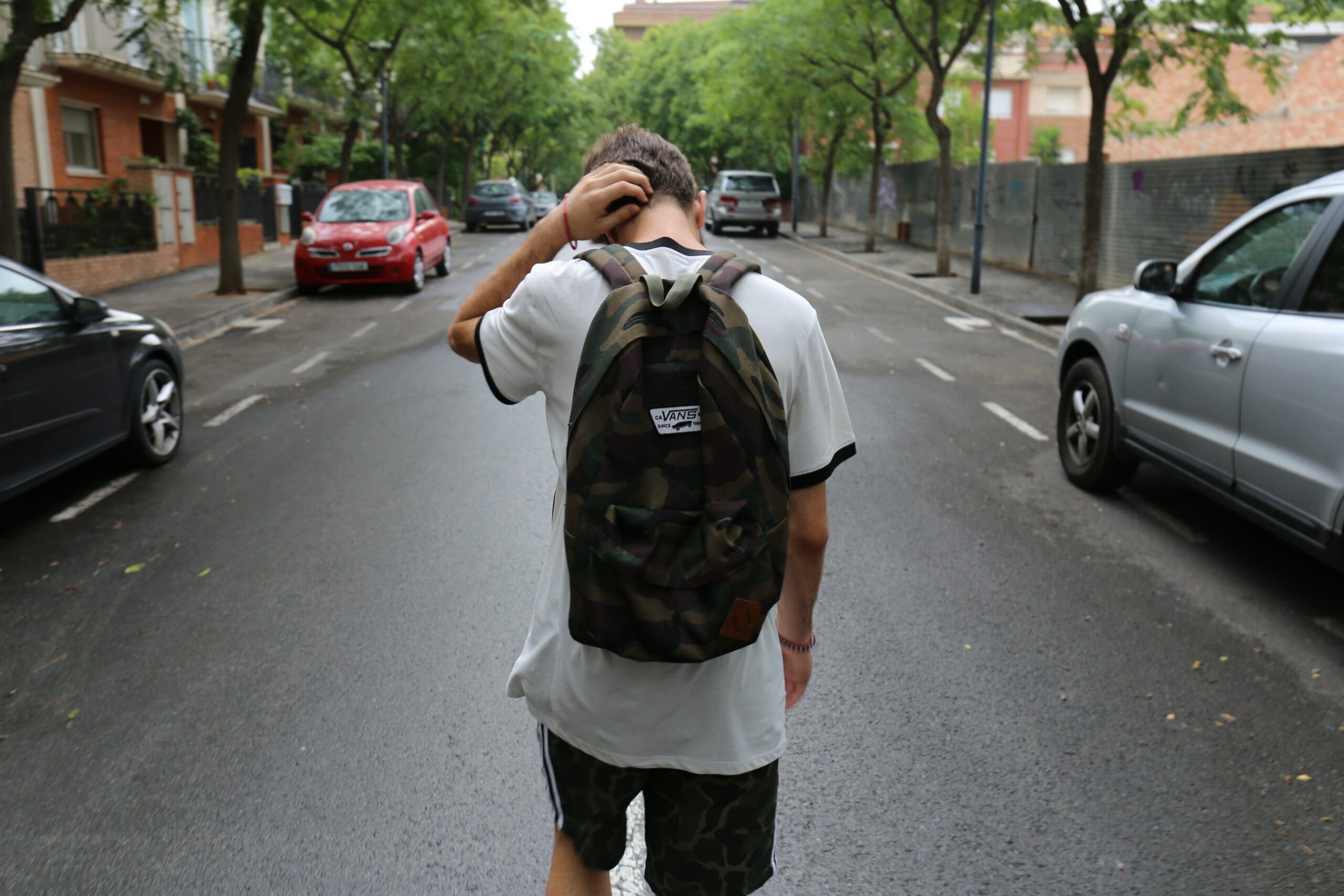 How Nevada Collaborative Divorce Can Help
Our Collaborative Team is here to work together to help separating parents who divorce in Nevada resolve their disagreements efficiently and respectfully outside of family court. Our team works to keep legal, emotional, financial and child custody matters from hindering a resolution that is fair to both parties and any children.
We at Nevada Collaborative Divorce Professionals believe that when mutual respect and a resolve to manage differences are maintained through collaborative divorce, moving forward has a realistic basis for success. With the more positive divorce mediation process this promotes, new beginnings and opportunities can take place. 
Contact our divorce attorneys in Reno and across Nevada today and see how our team can help you stay out of courtroom litigation.
About The Author 
Gloria M. Petroni grew up on a farm in Yerington, Nevada. Her Italian father, who came to the U.S. at just 16 years old, was determined to make a better life for himself, a trait he also instilled in his children. With her father's determination in mind, Ms. Petroni became the first lawyer in her family. She takes her mission of providing excellent representation based upon trust and respect seriously as she works for her clients day after day. Ms. Petroni believes that every client is entitled to dignity and support from their law firm and from their lawyer, and to know that they are in a safe place where their confidential matters are protected in the highest regard. Outside of her practice, she enjoys outdoor sports such as wakeboarding, skiing, golfing, and hiking. She's up for any new travel or outdoor adventure.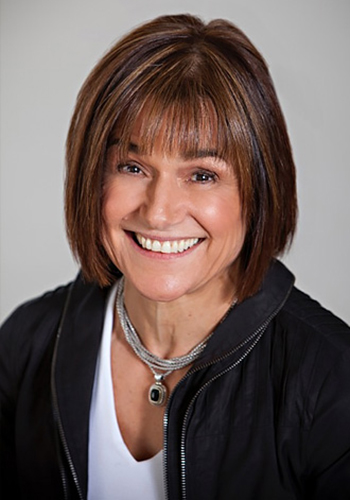 One of the most difficult hurdles divorcing parents must overcome is adapting their children to their different parenting styles following divorce.
Not only will the children be living in at least one new home as a result of the divorce, but the rules in each of those homes can be dramatically different. These parenting difference can be disruptive to the children's established routines and frustrating for both parents.
One important area for parents to be on the same page is developing a common disciplinary strategy that does not include spanking or other physical  punishment and yelling at or shaming the children.  The American Academy of Pediatrics (AAAP@), discourages parents from spanking or yelling at children to shame them, finding that such strategies are minimally effective in the short term, not effective in the long term and can lead to an increased risk of negative behavioral, mental and emotional outcomes for children.  Instead, AAP recommends that parents seek guidance from their pediatrician and use healthy forms of discipline, such as positive reinforcement of appropriate behaviors, setting limits, redirecting and setting future expectations as disciplinary strategies for their children.
Ideally, parents should discuss their parenting differences including different disciplinary strategies and try to come to agreement as to how to move forward post-divorce.  Such discussions often do not take place between parents involved in conventional divorce because communications are strained, emotions are running high and parents have lost trust in each other.  
Such discussions can and do take place during collaborative divorce, which provides a process in which a divorcing couple, together with trained professionals, work as a team to resolve disputes respectfully without going to court.
The collaborative process is based upon:
1. Mutual respect between the parties which leads to more productive discussions
2. A pledge from both parents to resolve issues without going to court
3. A complete and open exchange of information supported by face-to-face meetings between the parents and the collaborative team
4. A goal to develop effective relationships and solve problems jointly.
Divorcing parents have lifelong responsibilities to their children.  By encouraging respectful interactions and cooperation between parents to address parenting differences, the collaborative process prepares parents and their family to move forward toward a healthy new life.
About Nevada Collaborative Divorce Professionals
NCDP professionals work together to help contesting parties resolve their disagreements efficiently and respectfully outside of court. Our team works as a filter to keep legal, emotional, financial, property and child custody matters from hindering a resolution that is fair and acceptable to both divorcing parties and any children. NCDP's team is composed of divorce lawyers, mental health, and financial professionals based out of Northern Nevada cities Reno, Sparks, Carson City, and Minden/Gardnerville. We can help your conflicts become resolved without going to court by negotiating mutually acceptable settlements.
We at Nevada Collaborative Divorce Professionals believe that when mutual respect and a resolve to manage differences are maintained through cooperative divorce, moving forward has a realistic basis for success. With the more positive process this method promotes, new beginnings and opportunities take root more quickly. Contact us today and see how our team can help your divorce stay out of courtroom litigation!
About The Author
Judy Sheldrew has practiced family law with the Law Office of Karen L. Winters since 2004, after graduating summa cum laude from the William S. Boyd School of Law in Las Vegas. In law school, Ms. Sheldrew served on the editorial board of the Nevada Law Journal and worked as an intern with the Washoe County District Court Self-Help Center, where her interest in family law began. She practices primarily in rural northern Nevada, assisting clients in all aspects of family law. To get in touch with her, visit this link here.