Child Support Nevada – More Than Just Financial
Children of divorced parents undeniably fare best when parents can communicate well and collaborate. To facilitate this, divorced or separated parents need to create a parenting plan. 
Most people understand that such a plan defines how the parents will share physical child custody, also known as a custody schedule. This includes the day-to-day schedule during the school year and the schedule during the summer break and holiday periods. 
Staying Out Of Reno Family Court With The Parenting Plan
A comprehensive parenting plan includes many other important items: for instance, the parenting plan should identify when and how parents will communicate, when and how a parent and child will communicate during non-custodial periods, and how parents will handle transitions between households. The plan will also include day-to-day decisions such as who makes and attends doctor and dental appointments, who will correspond with teachers and attend parent-teacher meetings, what extracurricular and summer activities the child will participate in, transitioning of items between households, and payment and reimbursement of supplies, clothing and equipment. 
Furthermore, the plan should define when input should be solicited from the other parent, what information must be shared between the parents, how to correspond with teachers, coaches, and healthcare professionals, and guidelines regarding travel.
It is also advised that parents inform the other parent about the routines, rules and expectations in their home, with the goal, if possible, of having some continuity between homes.  
Divorce And Children: Enlisting The Help Of Collaborative Law
Lastly, a parenting plan is meant to evolve as a child matures.  Accordingly, timelines should be identified when the parents will reexamine, and possibly modify, the parenting plan.  
Given the multifaceted nature and complexity of a parenting plan, it is advisable that parents confer with a mental health or family law professional who is well-versed in this arena.  
About the Author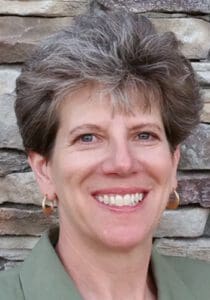 Dr. Deborah Ribnick is a licensed psychologist who has had a clinical and forensic practice since 1996. She currently provides psychotherapy services to adolescents, adults, couples and families. She also provides collaborative divorce and divorce mediation services, child custody consultation and parent coordination services following separation or divorce in Nevada. 
If you have questions about how to file for divorce in Nevada, divorce cost or need to find a divorce attorney in Reno, Nevada Collaborative Divorce Professionals can help make the process easier. To connect with Dr. Ribnick, visit her profile here.